Your boat's interior and exterior must be professionally cleaned regularly. This is what we mean when we talk about boat detailing. Most people believe that they should wash their boats themselves, however, it is sometimes beneficial to delegate such jobs to professionals. This is because they are experienced in cleaning boats, which are constantly exposed to a variety of circumstances while on the water. Because of the various types of materials used to make your boat, great care must be used when cleaning it. When you have your boat detailed by professionals regularly, you will reap numerous benefits like: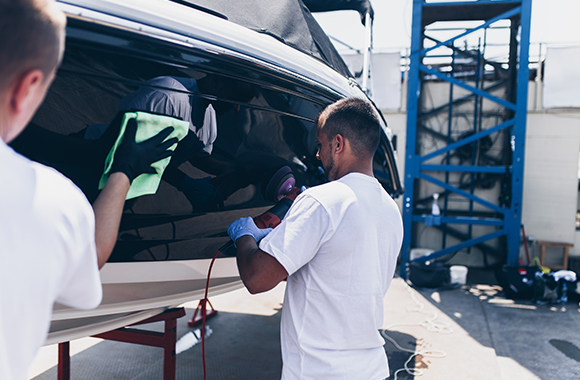 It keeps the boat's worth up
The more time you spend on the water with your boat, the older it becomes. Your boat's value decreases as it ages. Boat detailing, on the other hand, is one of the methods that must be followed to keep your boat in good working order. A well-maintained boat retains its value indefinitely.
Repairs are achieved on schedule
During boat detailing, the experts will be able to determine the problems that your boat is having. As a result, they can conduct the repairs when things aren't too bad. This allows you to save money while also having a very reliable boat.
It helps you save time
When detailing your yacht, the boat detailers know what kind of equipment and detergents to use. They will complete the task you have given them in the quickest time feasible.
It makes you want to spend more time in the pool
You can rest assured that your yacht will be in excellent shape after it has been detailed. This will make you want to spend more time on the water with your boat.
Garcia Boat Detailing serves the cities of Palm Beach Shores, North Palm Beach, Fort Lauderdale, Key Biscayne, Hallandale, and Pompano Beach counties. We began by making boats look their best with painstaking attention to detail. We guarantee that your yacht detailing service will exceed your expectations.