Boat Detailing, Boat Waxing, Boat Polishing, and Varnishing Packages in Pompano Beach, Fort Lauderdale, Hollywood, Hallandale, North Miami Beach, FL, and the Surrounding Area
Boat detailing is the heart of what we do!
Making boats look their best with meticulous attention to detail is how we started. We earned our stellar reputation which has led to referrals and loyal customers. We guarantee you will be happy with your boat detailing service. Garcia Boat Detailing serves all of Palm Beach, Broward and Miami-Dade counties including Fort Lauderdale, Pompano Beach, Hollywood, Hallandale and North Miami Beach. Our mobile detailing service comes to you!
Exterior Boat Detailing
Your boat is subject to a number of harsh environmental conditions. We offer weekly, monthly and seasonal detailing service packages as well as boat detailing on an as-needed basis. Boat maintenance is important, especially before going into storage. Preventative maintenance is the way to go to keep your boat in top condition.
However, if your boat already shows the signs of needing some attention, we are the ones to call. Once neglect has gone too far, sanding, painting and replacement parts may be required. Here are some signs to call us ASAP:
Rust on rails, accessories, steps, T-Tops and more
Black streaks from drains
Cracks from sun and exposure
Dull exterior on fiberglass, metals and more
Oxidation and chalking
Dock scuffs
Boat Waxing
Gelcoat protects the fiberglass hull but isn't as indestructible as you'd think. Depending on conditions, your boat may need a monthly boat waxing service for continual protection from salt spray, UV rays, dock conditions and more. Boat waxing can be tedious and time-consuming. At Garcia Boat Detailing, we have all the equipment for a professional boat waxing service and use the products designed for boat finishes.
Engine and Bile Cleaning
Boat engines work in a harsh environment and on quick and heavy startup demand. Besides working for a fun day on the water, commercial business or travel, engines are at the heart of boat safety. Simple monthly cleaning can prevent buildup, remove contaminants and keep your engine at top running performance. Degreasing, conditioning engines and possible repainting can be grimy but worthwhile services. Let us handle the dirty work to keep your engine in top condition.
Interior Boat Cleaning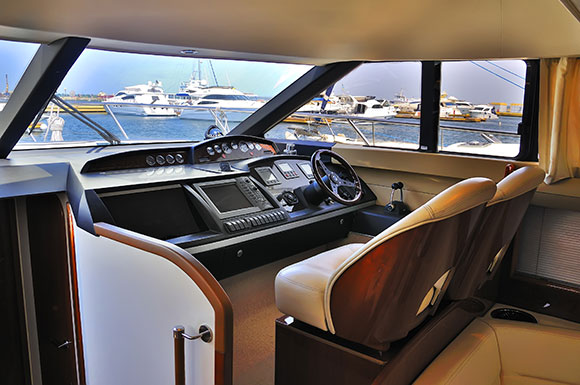 The interior of boats can start to look and smell bad quickly. Mildew removal should be done on a regular basis before spreading and staining vinyl, leather, carpet and other fabrics. Any solid surface near windows can start to show the effects of UV rays with fading and cracking. Your interior can be your place for relaxing, entertaining, sleeping and more. Keep it healthy and looking its best. Ask about our detailing packages.
Other boat detailing services include boat varnishing and boat polishing. Your boat is your investment and asset, keep it in top condition for your own enjoyment and future resale value. We can help restore a boat you recently purchased or one you are getting ready for resale.
Weekly & Monthly combined maintenance packages which include Wax & Compound Work, Engine Cleaning, Interior Cleaning, Bottom Painting, Non-Skid Work, Deck Work, Gel Coat Painting, Prop Speed, Boat Restoration & More.