If you have a boat then you must know that just like any other vehicle this also has to be taken care of to maintain its efficiency and longevity. Garcia Boat Detailing, a full-service boat detailing company, is here to polish, wax, and repair your boat for you to enjoy getting on the waters again. As we all know the boats are subjected to quite a few harsh environmental conditions, be it underwater or while in the docks. Instead of neglecting, a few preventive maintenance measures like washing, sanding, and painting can take the boat a long way. At Garcia, we use high-quality wax to ensure continued protection to your boat from UV rays and the salt sprays. Though it's a tedious and time-consuming job, our technicians were quite skilled and efficient in it. Over the years we have slowly increased our client base in the regions of Fort Lauderdale, North Palm Beach, and Pompano Beach mostly based on referrals and loyal customers.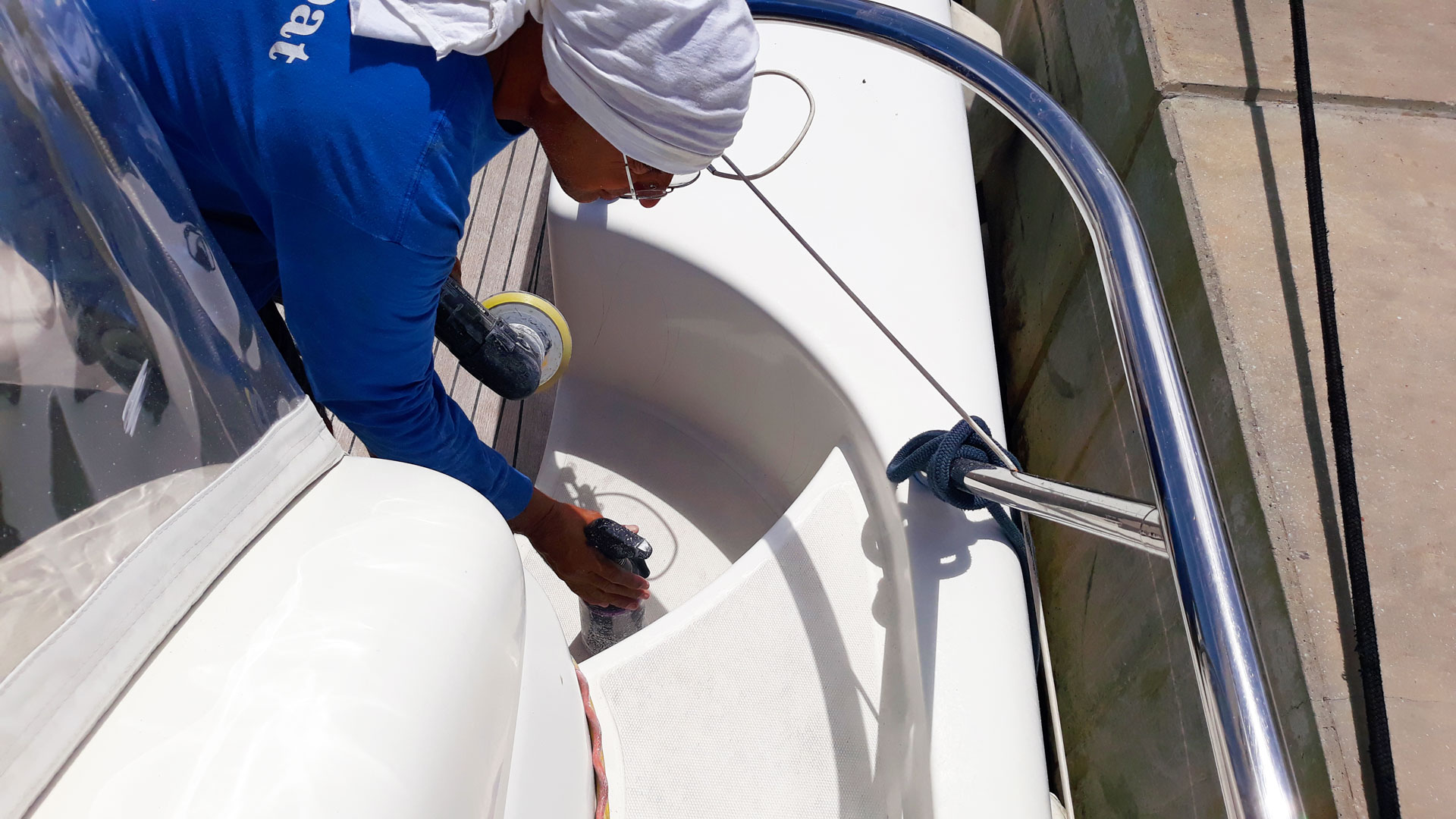 Below we have mentioned a few reasons why you should hire a professional boat detailing company. Take a look.
Helps maintain the boat's value
To keep your boat well-maintained, boats detailing should be done carefully. It would upgrade the appearance of your boat while reducing the wear and tear and also the depreciation.
Find small damages easily
Regular detailing will help you come across the small damages which we generally tend to overlook. And, before they become the big ones and harm the functioning of your boat you can repair them.
Improve the efficiency of your boat
With regular detailing procedures, the hull of your boat will be in good condition at any given point of time. With your hull being freshly waxed, the speed of your boat will increase reducing the drags and eventually saving your fuel.
So, if you want professional boat detailers, you can get in touch with us.