Do you own a boat? Whether you use it for commercial purposes or travel, you have to maintain your boat just like you would with a car. We, at Garcia Boat Detailing, started with a boat detailing services. We have slowly expanded to boat repairing, polishing, painting, and other related services. Having being around boats and working on all types of them, we know what the Florida marina does to a boat. We are quite aware that you have invested big on your boat, so, we have a team employed to keep your boat looking as good as new all the time. Using professional products and state-of-art equipments we apply a protective layer to repel the UV rays that affect your boat's surface. Boat waxing is tedious and time consuming, but you can trust the dedication of our professionals to maintain the structural integrity of your boat.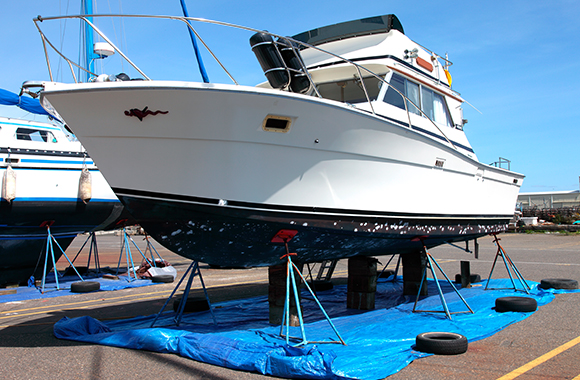 Below we have mentioned a few essential services included in our boat detailing services. Take a look.
This is done to protect your boat from the salt spray, UV rays, dock conditions, and many other things. The Gelcoat protects the hull made of fiberglass to some extent but not entirely; you might have to apply a coat regularly depending on how frequently you use your boat.
Engines are the heart of a boat. The harsh conditions that your boats work in, the engines get worn out. Degreasing and conditioning the engines and repainting can remove the contaminants and prevent further buildup, thus helping your engine to function optimally.
Boat varnishing and boat polishing are two intricate parts of our services. With time the interiors of your boat might deteriorate due to mold growth. Also, the vinyl, leather, carpet, and other fabrics might get stained or your outer surface might show effects of UV rays like fading and cracking.
So, if you are looking for boat detailing services in the regions of North Miami Beach, Fort Lauderdale, Pompano Beach, Hollywood, Hallandale, you can contact us.