Do you have a boat? A boat can be used for recreational purposes as a personal vehicle especially if you live in an area which is close to the lake or have a lake House of your own. Or it could be used for various business purposes as well. No matter what purpose you use the boat for, you have to take good care of it. After being exposed to the UV rays and the saline water at all times, it is quite possible that your boat will give away after some time. That is why if you have to look after the boat, you have to hire a boat detailing service. We, at Garcia Boat Detailing, can be the right choice for you. We are an established and reliable company which can offer you a variety of boat services. Right from boat polishing, waxing, varnishing, and boat painting to even bottom painting, fiberglass gelcoat repair, and so on, we can help you with all kinds of services you might need for your boat. We are known for our sense of professionalism, efficiency, and utmost dedication for all our customers. So, if you belong to areas such as, Palm Beach Shores, North Palm Beach, Fort Lauderdale, North Miami Beach, Pompano Beach, or Hallandale, then you can rely on us.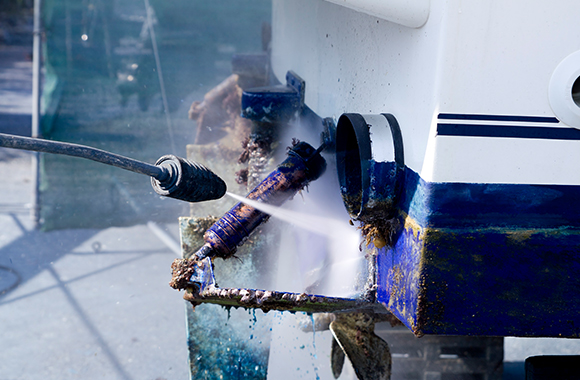 Here, we have put together a few things to check about your boat detailing service. Take a look.
You must keep an eye on the staff of the company because these people are the ones who will actually provide you with the service. The staff of the company should be qualified, well trained, and experienced enough to handle all kinds of services you might need for your boat.
The next thing that you have to check about the company is the amount that they will charge for the services. You should ask for their quotes in advance and check it with your budget to understand if it is an affordable choice or not. If needed, compare it with other companies and go with the one that seems most affordable for you.
So, after checking, if you are thinking of hiring us, contact us today.