When it comes to maintaining your automobile, a boat requires as much care as any other vehicle would. Garcia Boat Detailing has years of experience in dealing with boats with rust, scratches, chipped off paint, and dirty boat bottoms that required quite a few touch ups. Being around boats all our lives has helped us Excel in boat detailing services. Our team of crew members consists of experienced professionals who have full knowledge from upholstery repair, varnishing the boat bottom to fixing the cushions, canvas and other interior services. At Garcia, we accept all forms of payment for the convenience of our customers from cheques, cash, and credit card to PayPal and Venmo too.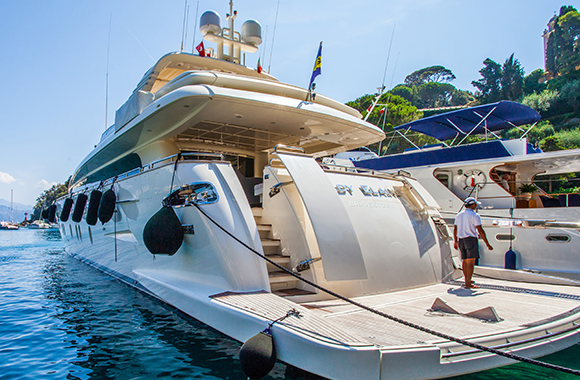 Below we have mentioned a few major factors to keep in mind while detailing your boat. Take a look.
Engine and bile clean up
The engines of your boat go through a lot due to the quick and heavy start-up demand. We all know that the engines are the heart of boat safety. do regularly cleaning it will remove the contaminant build-up and keep your engine running, occasional degreasing and conditioning is also required do make sure that the grime doesn't settle down again.
2. Interior boat cleanup
Why you make sure that the exterior of your boat is clean and shining do not forget the interiors. Growth of mildew call mum old and fungus are a common occurrence thus staining the vinyl, leather, carpet, and other fabrics. In the boat detailing services the professionals will varnish and Polish the interiors of your boat thus restoring them in the condition you had purchased it.
So, if you are looking for boat detailing services in the regions of Palm Beach Shores, North Miami Beach, North Palm Beach, Fort Lauderdale, Key Biscayne, Pompano Beach , you can get in touch with us at 954- 867- 6805.