Do you own a boat? Sometimes due to recreational purposes or even business reasons, people invest in a boat. But you should understand that it is not enough to simply purchase a boat; you also have to repair and maintain it properly. Due to constant exposure to water and thus align levels, along with the UV rays, your boat is likely to suffer from various kinds of damage. Whether it is a boat gelcoat repair or the need for a boat polishing or waxing, you should always go for a professional. We, at Garcia Boat Detailing, can be the right choice for you. We are an established and reliable company which is been in this field for a long time. We can provide you with all kinds of boat maintenance services, right from boat detailing, polishing, waxing, and varnishing to even bottom painting, gelcoat repair, and fiberglass repair services. We are known for our high quality services along with our utmost dedication towards all our clients. So, if you belong to areas such as, Pompano Beach, North Miami Beach, North Palm Beach, Bal Harbour, Hollywood, or Key Biscayne, then you can opt for us.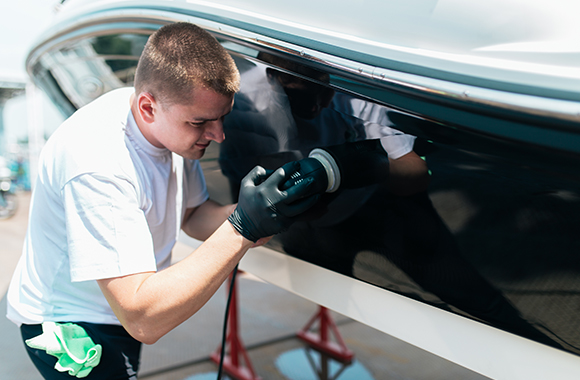 Here, we have put together a few questions to ask a company offering you boat gelcoat repair services. Take a look.
Do you have proper professionals to carry out the gelcoat repair services?
You must understand that the repair service will be carried out by the professionals of the company. That is why you need to check if the professionals of the company are well adequate and capable enough to carry out the repair work. Ask the company about the background and qualification of the professionals before handing over the job.
Can you offer free quotes?
If you can get estimated rates for the services rendered, it will be easier for you to understand if the company is suitable for your budget or not. That is why you should ask for free quotes from the company and then try to compare it with others before making a choice.
So, after getting these answers, if you are interested in choosing us, contact us today.