A professional who specializes in painting boats is known as a boat painter. They know how to prepare and paint boats to protect them from salt, sun, and harsh elements. Boat painters are capable of working on a wide range of vessels, including fishing boats, yachts, pleasure boats, and more.
Let us look at the importance of hiring a professional boat painter: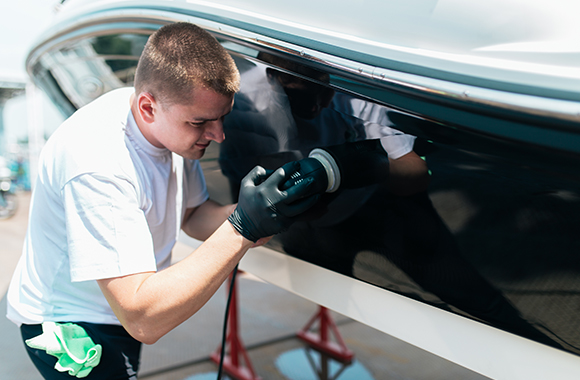 Work quality: A professional boat painter has the skills, knowledge, and experience necessary to produce work of high quality. They can evaluate the state of the paintwork on your boat and suggest the best course of action. They can likewise apply the paint that will guarantee it endures longer, shielding your boat from harm brought about by water, sun, and salt.
Safety: Painting a boat can be risky, especially if you lack the necessary tools or experience. To guarantee a safe job, a professional boat painter has the necessary safety equipment and training.
Cost-effective: Even though doing the painting yourself might seem like a good way to save money, in reality, you might spend more in the long run. A skilled painter can complete the task quickly and effectively, reducing the likelihood of errors that would necessitate costly paintwork replacement or repairs.
Value at resale: A boat that is painted well can have a significant impact on its resale value. A boat's flawless finish, achieved by a skilled painter, will impress potential buyers and reassure them that it has been well-maintained.
Garcia Boat Detailing is committed to restoring your boat to its original state every time because we are aware that you want it to look as good as new. Professional products are used by Garcia to remove pollutants, salt spray, UV rays, and other contaminants from your boat's surface. Contact us if you are from Fort Lauderdale, Pompano Beach, Bal Harbour, North Palm Beach Shores, and Hallandale areas.