Do you own a boat? Whether you have a boat for recreational purposes or use it for your business, you have to take care of your boat at all times. If you want the boat to function properly and for a long time, you have to make sure that it is well maintained. Sometimes, due to the presence of saltwater or UV rays of the sun, the painting on the boat might get removed. That is why what you need to do is hire a boat painter and get it repainted again. We, at Garcia Boat Detailing, can be the right choice for you. We are one of the most established and reliable companies which can provide you with a wide range of boat services. Starting from boat detailing, boat waxing, and both polishings to even boat painting, fiberglass repair, boat gel coat repair, and so on, we can help you with everything. We are known for our wide variety of services under the same roof along with our highly efficient, professional, and dedicated services for all our clients. So, if you belong to areas such as Pompano Beach, Key Biscayne, Palm Beach Shores, North Miami Beach, North Palm Beach, or Hallandale, then you can opt for us.
Here, we have put together a few things to know about your boat painter before hiring. Take a look.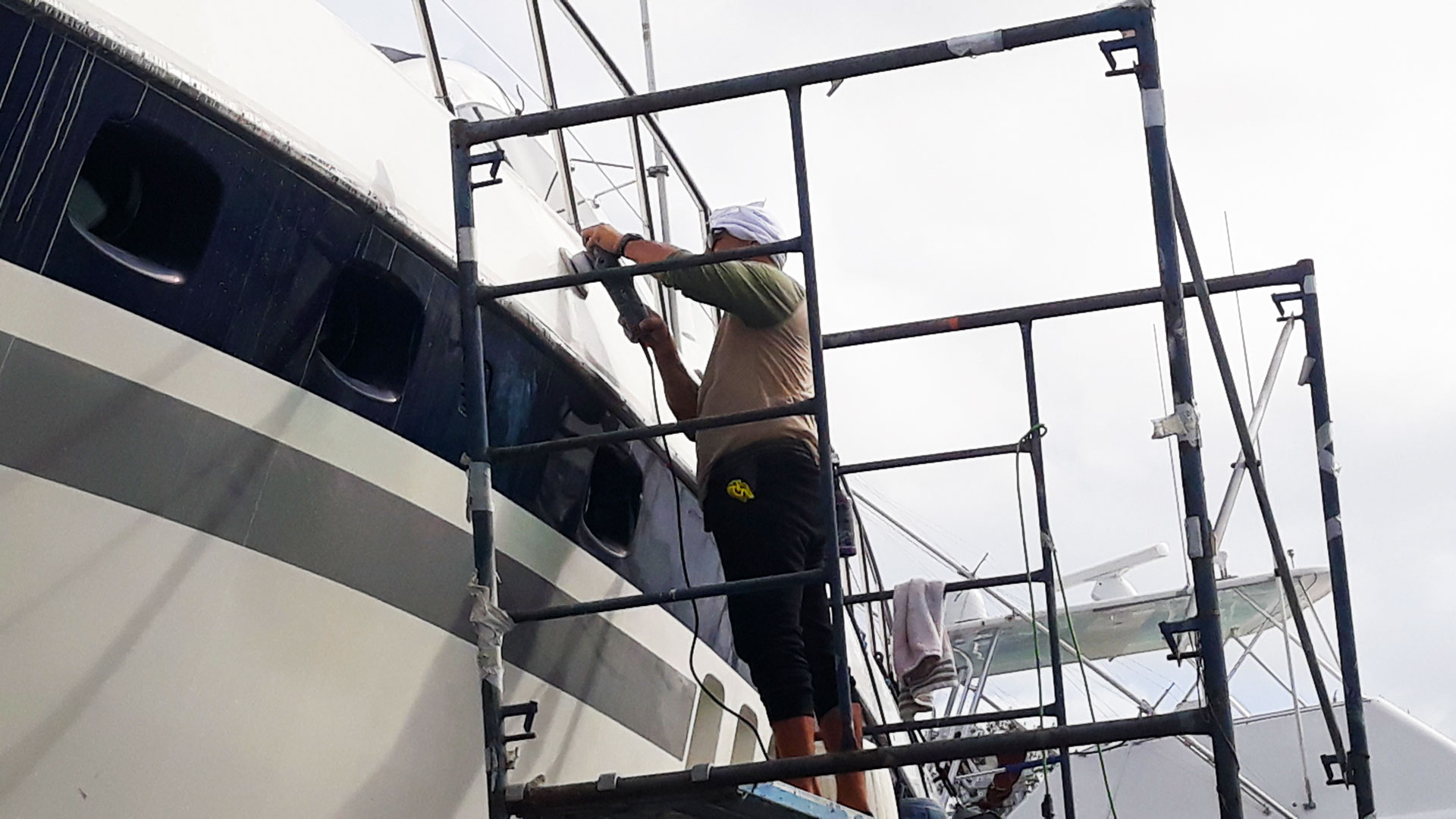 Although boat painting might seem like an easy job, it requires a certain level of knowledge and skill. Along with this, what is needed is an experience in this matter. The boat painter you are hiring should have years of experience in both paintings so that they can provide you with an efficient and effective service.
Another thing that you have to know about the painter is the sort of reputation they have in the market. You can only trust a painter when they have received good reviews and ratings from their former clients. Moreover, it will also give you an idea of the sort of service you can expect from them.
So, if you are interested in hiring us, contact us today.