Do you own a boat? Whether you have a boat for recreational purposes or business, you should understand that taking care of the boat is necessary. If you do not properly maintain your boat, it will wear away easily and you will have to spend a lot on its repairs as well as replace it soon. Due to the saline water and the UV rays of the sun, the coating and painting on the boat can easily fade. You have to do the boat painting at regular intervals in such a scenario. We, at Garcia Boat Detailing, can be the right choice for you. We are an established and experienced company which can provide you with a professional and knowledgeable boat painter to help you. We also offer services like boat waxing, boat varnishing, boat detailing, and both Gelcoat repair to even boat painting, and fiberglass repair. We are known for our variety of services under the same roof along with our sense of professionalism, efficiency, and utmost dedication for all our clients. So, if you belong to areas such as Pompano Beach, Key Biscayne, Palm Beach Shores, North Palm Beach, Virginia Key, or Hallandale, then you can opt for us.
Here, we have put together a few things to look out for in your boat painter. Take a look.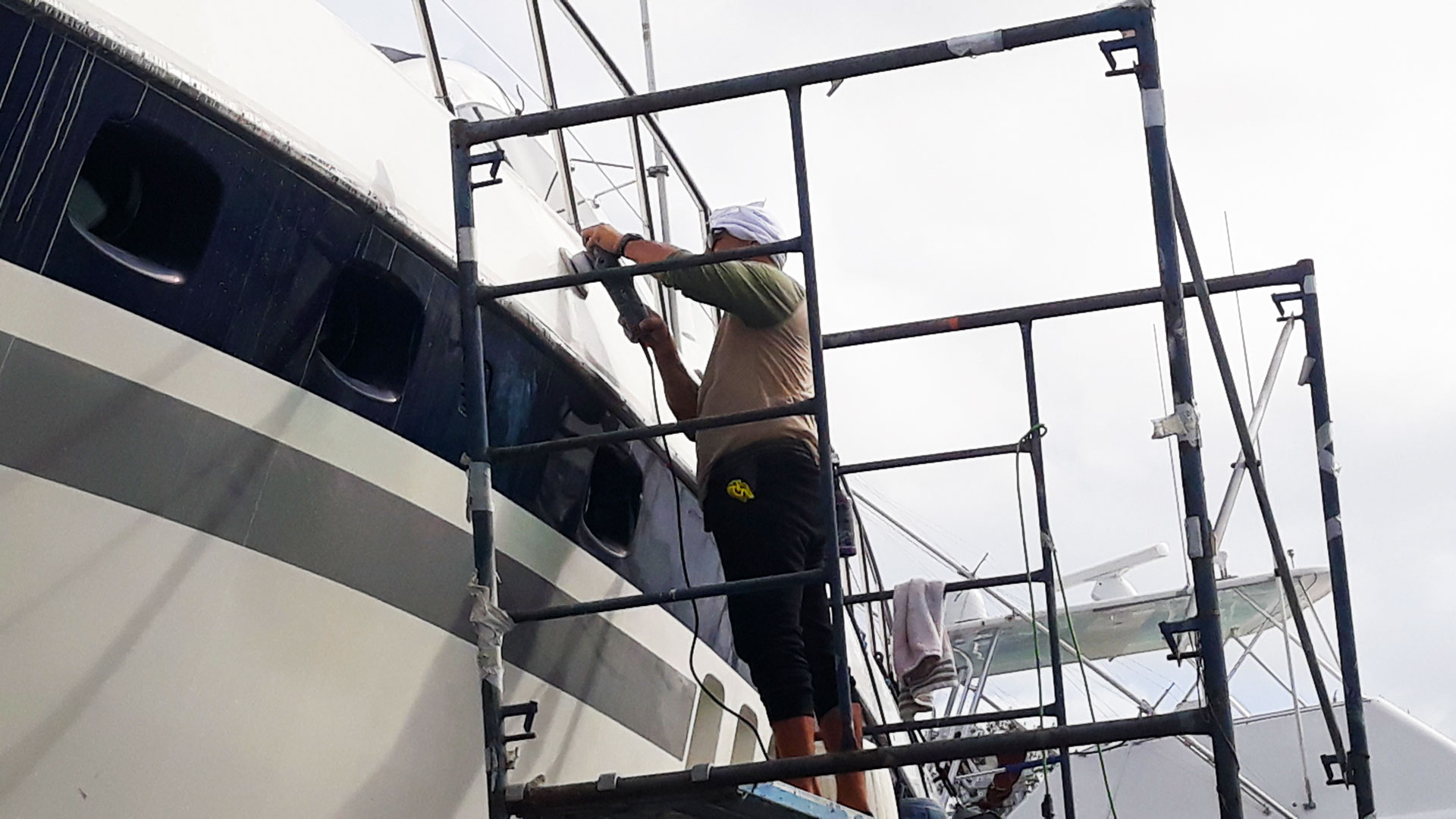 One of the first and foremost things that you should be looking out for is the experience of the painter. He or she must be familiar with the boat painting process so that you can get a sound service. The more experience they have, the more credible it will be.
The next thing that you have to look out for is a good reputation. You can only trust a boat painter who has a good standing in the market. That is why you have to go through the client reviews and ratings before making a choice. This will also help you understand the kind of service you can expect from them.
So, if you are interested in hiring us, contact us today.