If you own a boat, you must know how important it is to get it painted every year to resist the marine growth and water blisters. Garcia Boat Detailing is here to provide you hassle-free boat painting services. Being in the industry for so long, our staff has the knowledge and the expertise to know that the water blisters and spider cracks disappear when the boat is out of the water but reappears as soon as the boat hits the waters. Hence, it's recommended to pull your boat out before calling us as this will help our team to get an accurate assessment of your boat's condition. You can have a detailed discussion with our workers about painting the bottom of your boat. It all depends on the water environment and also the frequency of your boat use. For the people of Fort Lauderdale, Pompano Beach, North Miami Beach, Hollywood, and Hallandale our well-trained staff works very hard for the safety and longevity of your hull along with the masts, engines, and other fittings.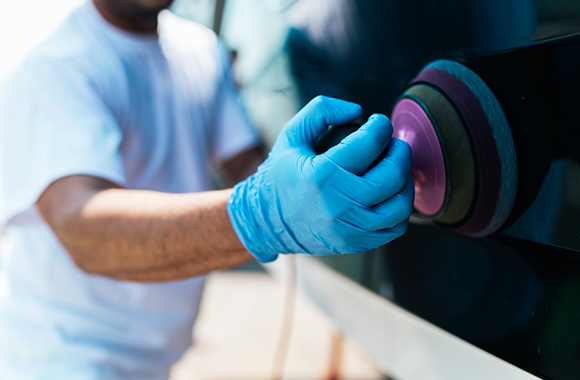 Below we have mentioned 3 basic types of barrier painting Garcia Boat Detailing does. Take a look.
Copper Coating
If you plan to keep your boat for a long time then you should go for this. Since this is just painting the bottom of your vessel, it will require minimum in-water maintenance. This cover adds life to your boat with no need for annual repaints.
Marine Paint
This urethane paint is basically for marine use. It includes more color options and showroom shine. Also, this type of painting takes the least job time.
Gelcoat Painting
This is a part of regular maintenance; maintaining the original Gelcoat layer that your boat had when it was manufactured. It resists cracks and flaking up as it provides more UV protection. Since this is on a case-by-case basis, it has a long-lasting durability.
So, if you want to schedule an appointment with us, you can give us a call on 954-867-6805.