Did you just buy a second hand boat? Did your ancestors leave their heirloom, your family boat, in your name? Then considering the age and the amount of usage of your boat it might need some repairing and painting services. Garcia Boat Detailing has built quite a name for itself over the years in boat painting and many other services. Our men will do everything that is needed to keep your boat looking as good and new as it was when it was first purchased. You want your boat painted, services, repaired, sanded, varnished, or even polished, we have got you covered. We are very proud to serve the regions of Fort Lauderdale, Pompano Beach, Key Biscayne, North Miami Beach, North Palm Beach, and Hallandale.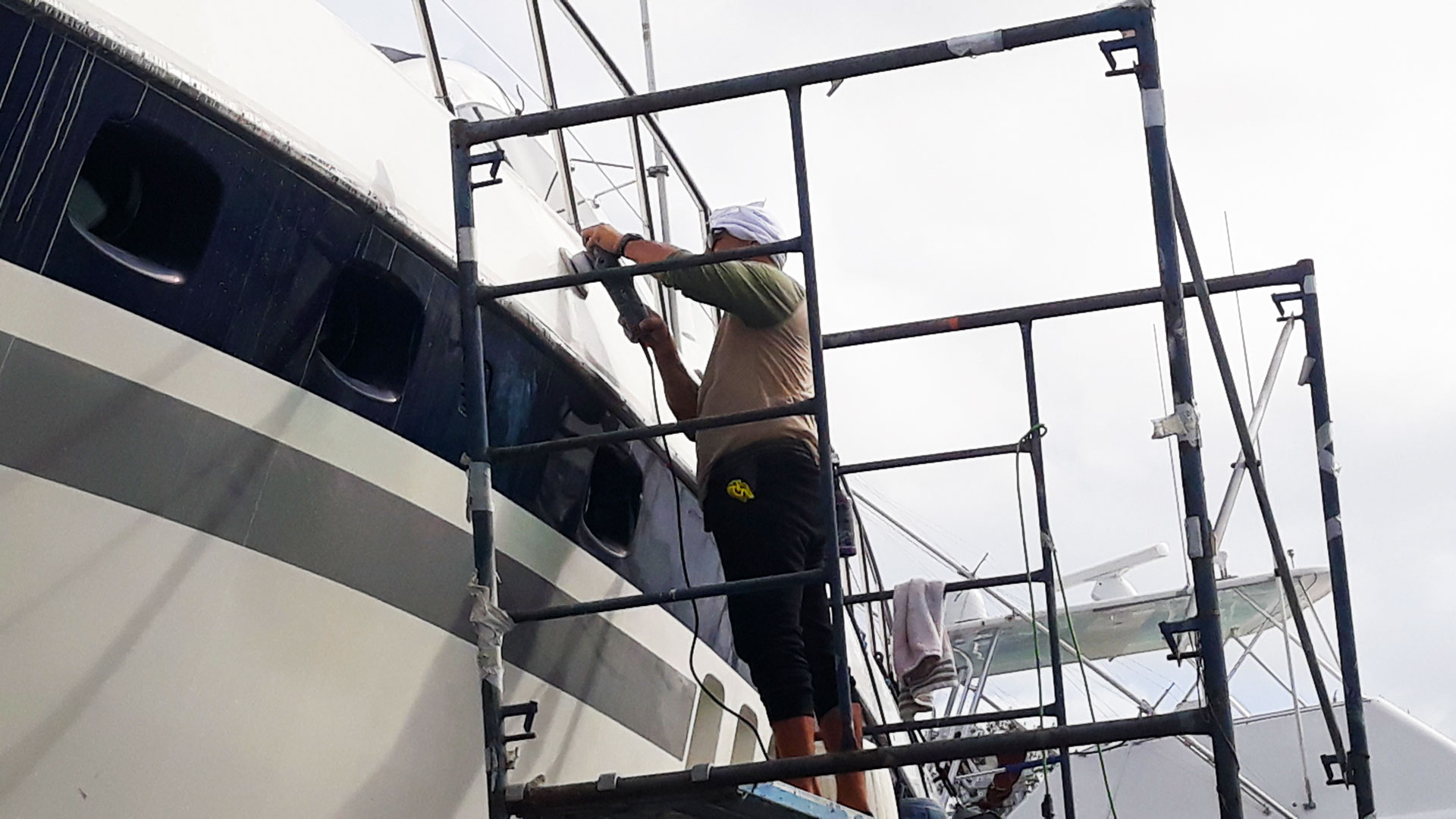 Blow we have mentioned a few essential things you should keep in mind while painting your boat. Take a look.
Painting the bottom of the boat
Since this part of the boat is forever underwater a special type of anti fouling paint is used which prevents marine growth on the surface of the boat. Before putting on the first quote of the paint our workers will always prep your boat by de-waxing and sanding the boat bottom.
This is a pretty simple job; A lot easier than painting the bottom or the top sides of your boat. As the Hull area is a smooth surface region you do not have to deal with any angled surface areas or tight corners, but you do have to keep in mind to apply the paint quickly and evenly in a thin layer so that it does not drip from the vertical surface and ruins the final result.
So, if you have any other questions or query regarding boat painting, you can get in touch with us at 954- 867- 6805.