If you own a boat there are many maintenance tasks that you should do to keep your boat looking new just like any other vehicle you might own. Boat polishing, re-painting, repairing are some of the tasks. Garcia Boat Detailing has been around boats since inception; hence our team has the knowledge and the expertise to work with the right equipment and material for the best results. Even when we hire workers we take the best and form a well-rounded team so that you get the best output. Even for painting or repairing the bottom of your boat, our team will wear scuba gear and be at your service. We are happy to serve the people of Fort Lauderdale, North Miami Beach, Pompano Beach, Bal Harbor, Palm Beach Shores, and Key Biscayne.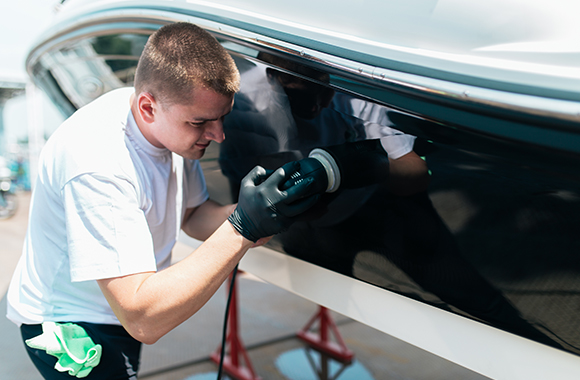 Below we have mentioned 3 essential factors to keep in mind before polishing your boat. Take a look.
Make sure that your boat is parked at a proper place
It is best if your boat is parked at a flat surface as you will be walking around the boat spraying the product, and you wouldn't want any hindrance on the way. Also, it will be beneficial to wax the boat out of water in the open air for a smoother process.
This is a very crucial step. You should wash your boat before anything else to get rid of the dirt, grease, grime, and minerals that generally accumulates on the boat's surface. This should also be done to get a clean surface on which the polishing will hold better and remain for a longer time.
Remove the removable parts
There are many big and small parts in a boat that can be detached. Before you start polishing your boat it would be wise to remove these fittings as they might come in your way and delay the entire process.
So, if you need to polish your boat, you can get in touch with our experts on 954-867-6805.