Do you own a boat or are planning to buy one? Whether used for recreational purposes or whether you want to start a business of your own, a boat can be extremely helpful. But it is not enough to invest in a boat. You also have to carry out its repair and servicing from time to time. This also includes boat polishing. Due to the salty water, UV rays of the sun, or storms, boats can face several kinds of damage which also robs them of their sheen and shine. That is why you will require a boat detailing service. We, at Garcia Boat Detailing, can be the right choice for you. We are an established and reliable company which has been in this field for a long time. We can provide you with a wide range of boat services, right from Gelcoat repair, fiberglass repair, bottom painting, and so on. We are known for our responsible and efficient staff along with our dedication towards all our clients. So, if you belong to areas such as North Miami Beach, Fort Lauderdale, Key Biscayne, Hallandale, North Palm Beach, or Palm Beach Shores, then you can choose us.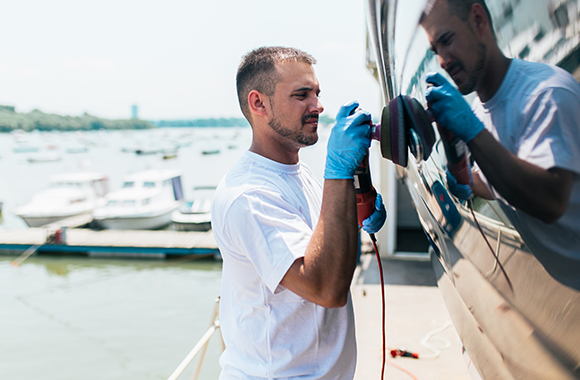 Here, we have put together a few important tips that will help you find the right boat polishing service near you. Take a look.
Take Referrals
Firstly, you should take referrals and recommendations for such services from your friends and family. Lookout for trusted sources who have had some experience in this matter so as to make a reliable choice. This will save you from fraudulent activities.
Online Research
Another thing that you can do to find the right company for boat polishing is online research. Just look up the internet for a few names and do not forget to go through their reputation in the market. You can understand this by checking their client reviews and ratings.
So, if you are interested in choosing our services, then contact us today.