It is quite common for wood of all kinds to rot due to the weather conditions if not protected properly from the environmental elements. The best way to protect the wood from moisture is to varnish it. Garcia Boat Detailing has been in the business of boat varnishing for many years now. We are a full-service board detailing, repairing, maintaining, and painting company in South Florida. We all know that the actual place of the boat is in the water and hence with time and long usage it is quite natural for the do you want to have splinters or potholes or scratches due to the wear and tear under the water. We have a team of experts who are dedicated to safeguarding your boat from harsh conditions, maintaining it by applying a protective layer on the boat after cleaning away all the harmful elements. we offer our services in the regions of Fort Lauderdale, Pompano Beach, Hollywood, North Palm Beach, Virginia Key, Key Biscayne.
Below we have mentioned a few important things to note before your boat varnishing. Take a look.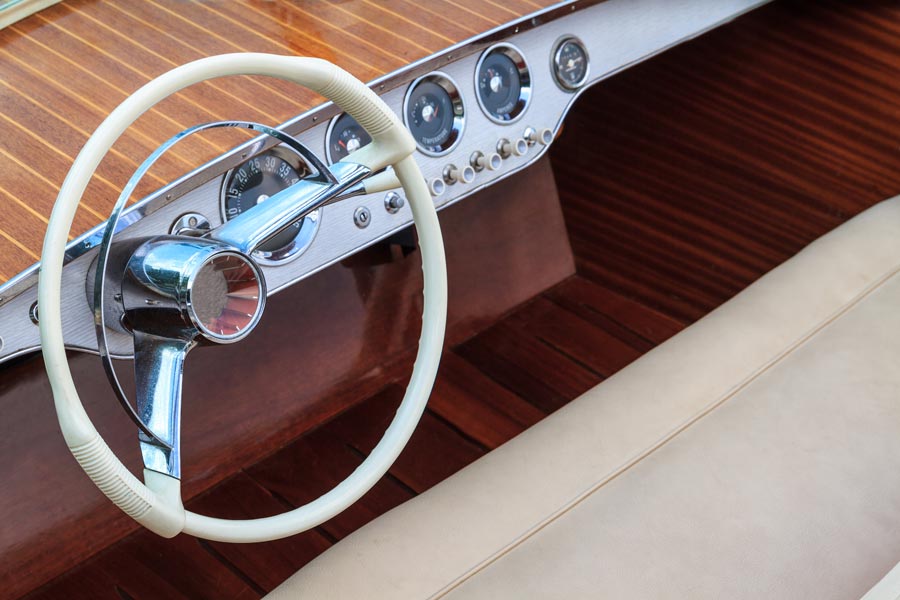 One dish in your boat will give it a high-tech finish as if some professional has come over and painted your boat. You can go for teak oil, sealer, or other kinds of varnish which are synthetic, easy to apply, dry to a low – or no- gloss finish. The advantage of these coatings is that they do not blister or peel away and the wood gets a chance to breathe.
Varnishing your boat can also be a way of giving it color. There are varnishes available that would give your boat the look of a wood finish boat. This option is viable for those who would like to bring out the natural beauty of the wood.
So, if you are planning to varnish your boat to extend its longevity of it, you can get in touch with us at 954- 867- 6805.