Do you own a boat? Many people have a boat for recreational and elegant purposes while others also use it for business activities. No matter what kind of boat you have and for what reason, you must know how to maintain it. Being exposed to water constantly and facing the UV rays, there are various kinds of damages that your boat might have to go through. That is why you should opt for a good boat waxing service. It provides you with better gliding under the water and can prevent further damage from UV rays. We, at Garcia Boat Detailing, can be the right choice for you. We are an established and reliable company which has been in this field for along time. We can provide you with all kinds of boat services, right from boat detailing, boat varnishing, boat polishing, and boat waxing to even boat painting, bottom painting, fiberglass gelcoat repair, and so on. We are known for our wide range of services under the same roof along with our customer arranged the approach. So, if you are located in areas like North Palm Beach, Fort Lauderdale, North Miami Beach, Bal Harbour, Palm Beach Shores, or Pompano Beach, then you can opt for us.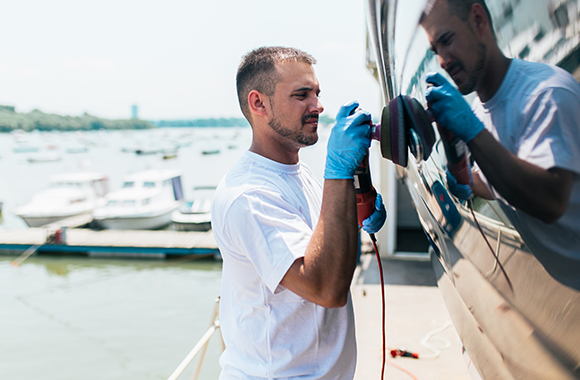 Here, we have put together a few questions to ask a company offering new boat waxing services. Take a look.
Do you have the right kinds of resources to carry out this service?
There are different kinds of tools and equipment that you might need to carry out this service. Along with us, you will also require experienced, well trained, and responsible professionals. So, you should ask the company if they have the resources for this kind of a service.
Do you offer free quotes?
Another thing that you should be asking the company offering you such services is their coats in advance. If you get an advance If you get an advance quote from them regarding these services, then you will be able to understand if it is an affordable choice or not. If required, you can also compare these quotes with others and then choose wisely.
So, after getting these answers, if you are thinking of choosing us, contact us today.