Do you own a boat? Or are you planning to buy one? Before you invest in a boat, you should be aware of the maintenance you will have to do for this kind of automobile. Due to constant exposure to saline water, algae, as well as the UV rays of the sun, your boat could face severe damage. That is why it is better if you can look for a company which can help you with all kinds of boat services. We, at Garcia Boat Detailing, can be the right solution for you. We are one of the most established and reliable companies which have been in this business for a long time now. We can provide you with all kinds of boat services, starting from boat polishing, boat varnishing, and boat waxing to even gel coat repair, fiberglass repair, and bottom painting services. We are known for our variety of services under the same roof along with our qualified and well-trained professionals to carry out such boat services. So, if you are based in areas like Pompano Beach, Fort Lauderdale, North Miami Beach, Virginia Key, Hallandale, or North Palm Beach, then you can opt for us.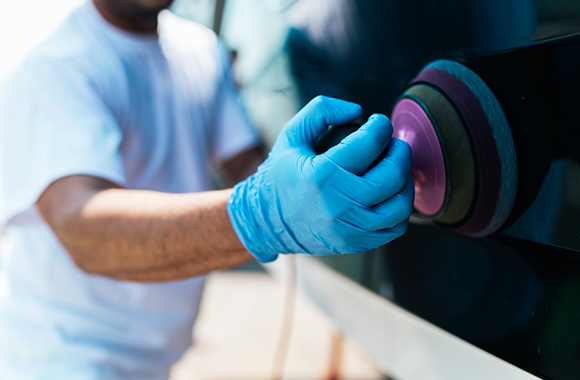 Here, we have put together a few things to know about the company offering you boat waxing services. Take a look.
One of the most important things that you need to look out for will be the experience of the company. You will have to make sure that the company is choosing has years of experience offering such services. This will make sure that they know how to provide this service quite efficiently which has made them carry on in this field for so many years.
You must also know about the standing of the company in the market. Knowing about the reputation of the company will help you rely on them better and will also give you an idea of the sort of service you can expect from them. That is why you must go through the client reviews and ratings before making a choice.
So, if you are interested in hiring us, contact us today.