Do you own a boat? Do you need a thorough check-up of the bottom of your boat? Let the experts at Garcia Boat Detailing help you with that. From warm salt water to the various marine lives, the underwater grass affects the bottom of your boat to a great extent but also it's the most ignored part of your boat. Therefore we have assigned a team of experienced and skilled members for bottom painting. Our full-time upholstery repair team also provides painting services after the repair work is done. After you choose the choice of coating, we will fix the painting schedule and our team will come to your marina for the job. It is our mobile services that make us the preferred choice of the people of Fort Lauderdale, North Palm Beach, and Pompano Beach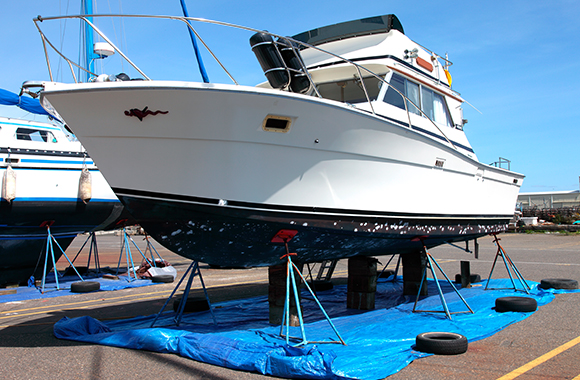 Below we have mentioned 2 common types of paints for the bottom of your boats. Take a look.
This hard bottom paint does not wear off easily. Since this is durable, it is used when there are long-standing hours of the boat in the water or when the water is still with very little current. If your boat is exposed to the outer air more often, the paint will oxidize because it contains a high percentage of pesticides and will become less effective in fighting marine growth.
If your boat comes in and out of the water quite frequently, then you should go for this self-polishing paint. This too oxidizes when exposed to air but when in water again, the outer layer slowly wears off at a controlled rate thus giving way to a new fresh outer coat which again protects your boast from all the underwater growth. This paint has a greater longevity that the hard paint thus is a more preferred option.
So, if you want to know anything about the bottom painting, you can contact us on 954-867-6805.