Do you own a boat? Whether you have it for your business purposes or just use it for recreation, you must understand that a boat faces various kinds of damages during regular use which need to be maintained. One of the most common areas where it suffers damage is the bottom part. Being exposed to the saltwater as well as the UV rays of the sun, the painting at the bottom area of the boat completely gets damaged and ruined. It needs to be painted again from time to time. We, at Garcia Boat Detailing, can be the right choice for you. We are one of the most established and reliable companies which have been in this field for a long time. We can provide you with all kinds of boat-related services, starting with boat detailing, boat polishing, boat waxing, boat painting, and bottom painting to even boat varnishing, gel coat repair, as well as fiberglass repair. We are known for our great quality services along with our sense of professionalism, efficiency, and dedication towards all our clients. So, if you are based in areas like Fort Lauderdale, Pompano Beach, Palm Beach Shores, Hallandale, Hollywood, or Virginia Key, then you can opt for us.
Here, we have put together a few things to check about the company offering you bottom painting services. Take a look.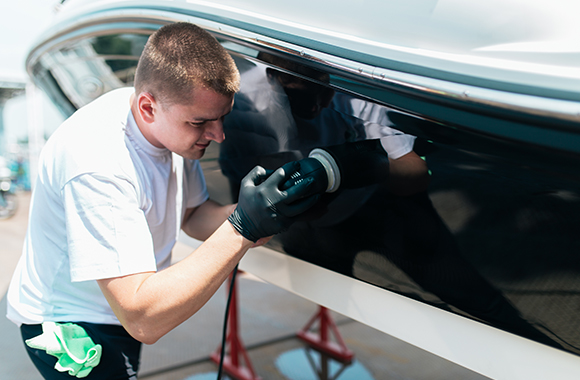 Reputation
First of all, you should make sure that the company you are choosing has a good reputation in the market. This will help you trust the company better. That is why you must go through their client reviews and ratings before making a choice. This will give you an idea of the sort of services you can expect from them.
Professionals
You must understand that the bottom painting services will be carried out by the professionals of the company. You have to ensure that the staff of the company is qualified and experienced in this regard. The quality of service you can get from a company will depend on the quality of their professionals.
So, if you are thinking of choosing us, contact us today.