If you are an owner of an old aged boat, then maybe it's time your prized possession might need a few touch ups. Worry not; let the professionals at Garcia Boat Detailing help you out with it. We are an age old, experienced company who have been dealing and living around boats our whole lives. Being a full service boat detailing business we excel in services like boat painting, polish, and even fiberglass repair. We are well aware of the harsh conditions of the weather in the regions of Fort Lauderdale, North Palm Beach, Pompano Beach, Hollywood, Key Biscayne, and North Miami Beach; hence, our priority has always been to keep your boat well-maintained to maintain its hull safety and longevity.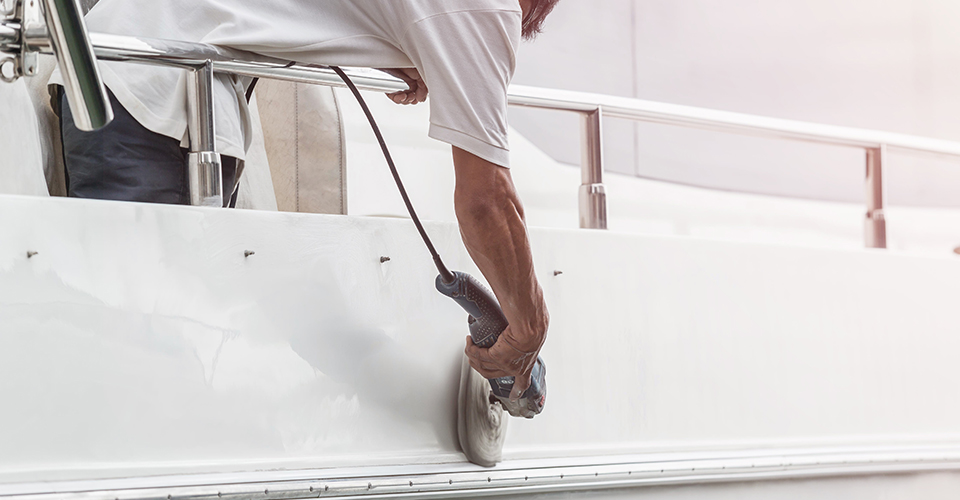 Below we have mentioned 3 basic boat repair services offered by us. Take a look.
The gel coat is the first layer on your fiberglass which basically protects your boat from external harm. But since it takes the beating, it can wear off quite easily and rapidly. This is where our professionals come in with our gel coat repair kits. Our processes Includes sanding, layering, ceiling, and many other things involving different kinds of tools and equipment which might not be readily available at your place.
Cracks on a boat can be a common occurrence be it a stress crack, a spider crack, a fiberglass crack, or even holes. Getting a professional to fix it will be better as he would be able to go through the deeper layers of the fibers to see if the problem is embedded within.
Apart from the outside of your boat, the interiors might also need a good repair work time to time to keep your boat in top condition. At Garcia Boat Detailing we have repair services for cushions, carpets, covers, and bench seats. We make sure your guests are comfortable when they visit your boat.
So, if you need any professional help for any kind of repair services in your boat, you can give us a call at 954-867-6805.