4 Tips on Choosing the Best Professionals for Boat Gelcoat Repair
When choosing the best professional for boat gelcoat repair, here are four tips to consider.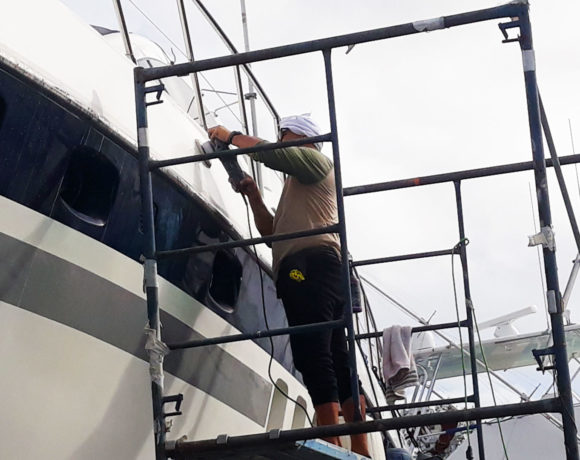 Experience and Expertise: Look for a professional who has extensive experience and expertise in boat gelcoat repair. Ask about their background, training, and the number of years they have been working in the industry. A skilled professional will have a deep understanding of gelcoat materials, application techniques, and the intricacies of repairing different types of boat damage. Garcia Boat Detailing provides the service in Palm Beach Shores, Virginia Key, Pompano Beach, Hallandale, Bal Harbour, Fort Lauderdale.

Reputation and Reviews: Research the professional's reputation in the boating community. Check online reviews, testimonials, and ratings from previous clients. Positive feedback and recommendations from satisfied customers can indicate their reliability and quality of work. Additionally, you can reach out to local boating communities or marinas for recommendations and feedback.

Portfolio and Samples: Ask to see examples of their previous gelcoat repair work. A reputable professional will have a portfolio or photo gallery showcasing their projects. This will give you an idea of their craftsmanship, attention to detail, and ability to match gelcoat colors and textures seamlessly. Reviewing their portfolio can help you assess if their work meets your standards and requirements.

Communication and Professionalism: Effective communication is essential throughout the repair process. Ensure that the professional is responsive, listens to your concerns, and provides clear explanations about the repair procedure, timeline, and costs involved. A reliable professional will offer transparent pricing, provide a written estimate, and be willing to address any questions or doubts you may have. Professionalism, punctuality, and a commitment to customer satisfaction are key factors to consider.
By following these tips, you can increase your chances of selecting a skilled and trustworthy professional for your boat gelcoat repair needs. Feel free to give us a call. You can also send us an email.