It is true that your boat is your automobile like any other vehicle but in many ways more than one a boat is different from a car. We, at Garcia Boat Detailing, are here to help maintain, repair, paint, and provide any other such services that will help your boat run faster and more efficiently. We are a full service boat detailing company that provides services like gelcoat repair call mom boat painting, bottom work, and many other such important services. We all know what happens to your boat when it is subjected to the harsh conditions whether under waters or out there in the sun when it is parked on the beach and that the UV rays results in the fading, and dullness of your boat. We are her to make sure that every boat owner in the regions of Pompano Beach, North Palm Beach, North Miami Beach, Hollywood, Hallandale, and Key Biscayne has a well-maintained boat.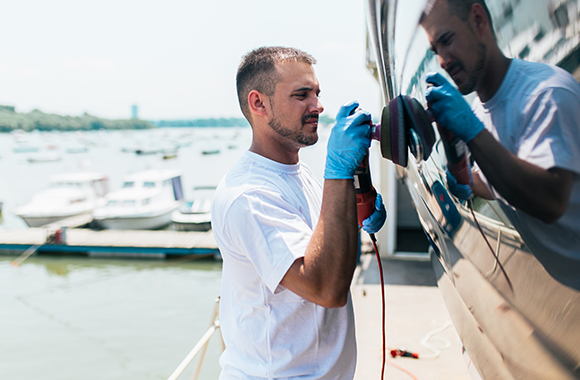 Below we have mentioned 2 basic questions to ask the professionals about gelcoat repair. Take a look.
What do you use to protect the gelcoat covering?
The majority portion of your vote discovered with gel coat which provides the production drum outside. As it bears the wrath of the nature's elements, it tends to fade and become dull faster. Hence, the professionals usually use rats or other sealants to restore the gel coat and Polish it to bring it to its original shine.
How do they repair gelcoat scratches?
Using the same gel coat to mend the scratches is usually preferred so that the new material can blend well with the original gel coat. There are various paths of the board like the boat canvas, the steel frameworks, the chrome, and even the interior of the boat that needs to be properly coated with the same gel material so that the scratches aren't visible at all.
So, if you have to mend the gelcoat scratches of your boat, you can get in touch with us.