Yacht painting is a long process. It starts with an exposed metal surface and includes a great deal of dirty, dusty, difficult work. Yet, the outcome is a serious shine and an extravagant yacht with a beautiful finish. So, to get the best outcome you should let the professionals at Garcia Boat Detailing takes care of the yacht painting for you. 
Let us look at the benefits of yacht painting: 
Proficiency conveys quality work
A yacht is a costly venture, and you want to find the best experts to help with your yacht painting. These experts have years of experience with various works of art, allowing clients to fully express themselves. They are thoroughly prepared to offer the best yacht painting in the area. The gear and paint they use are top-notch.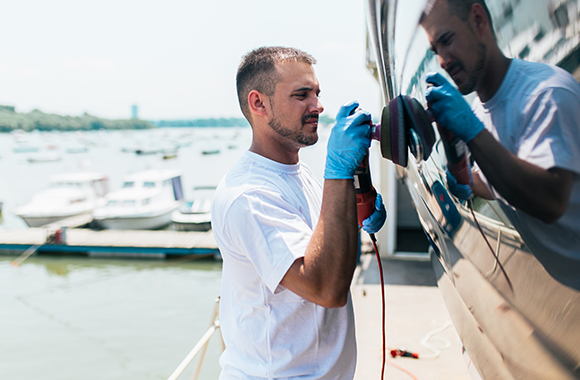 Handles yachts from small to large
Garcia Yacht Painting has qualified specialists who have the experience to deal with a wide range of yachts. If you have an overabundance of them to be painted, these experts will completely paint the yachts. You won't have the issue of moving around looking for various vendors. These experts can do jobs from little to full-scale painting.
Security
Garcia Boat Detailing uses gear recommended by the Better Business Bureau. They have all necessary permits and follow all guidelines. This is to guarantee that their clients feel secure when their yachts are being painted. They guarantee the well-being of your yacht by having a protective cover over your property.
At Garcia Boat Detailing they use professional products that have protective layers to repel UV rays, salt spray, pollution, and other contaminants from your boat's surface. Our expert boat base paint administration incorporates all the sanding, layering, and restoring to guarantee legitimate attachment. Contact us at 954-867-6805 if you reside around Fort Lauderdale, Pompano Beach, Hallandale, Palm Beach Shores, Key Biscayne, and North Miami Beach.